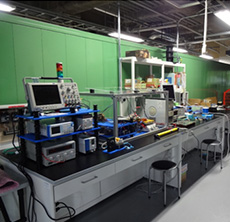 Welcom to our Laboratory Web site !
This laboratory is a joint research course with Mitsubishi Electric Corp..
Power semiconductors such as Si, SiC and GaN have been widely applied as key devices for the energy-saving society. We are studying device models that can represent the transient response of the power semiconductors and power modules. By using this model, it is possible to analyze and evaluate power electronics equipment characteristics such as switching loss and EMI noise. We are aiming to create a design technology that can predict a total performance of entire power converter systems at the initial design stage.